Photography Contest
Decade of Change 2022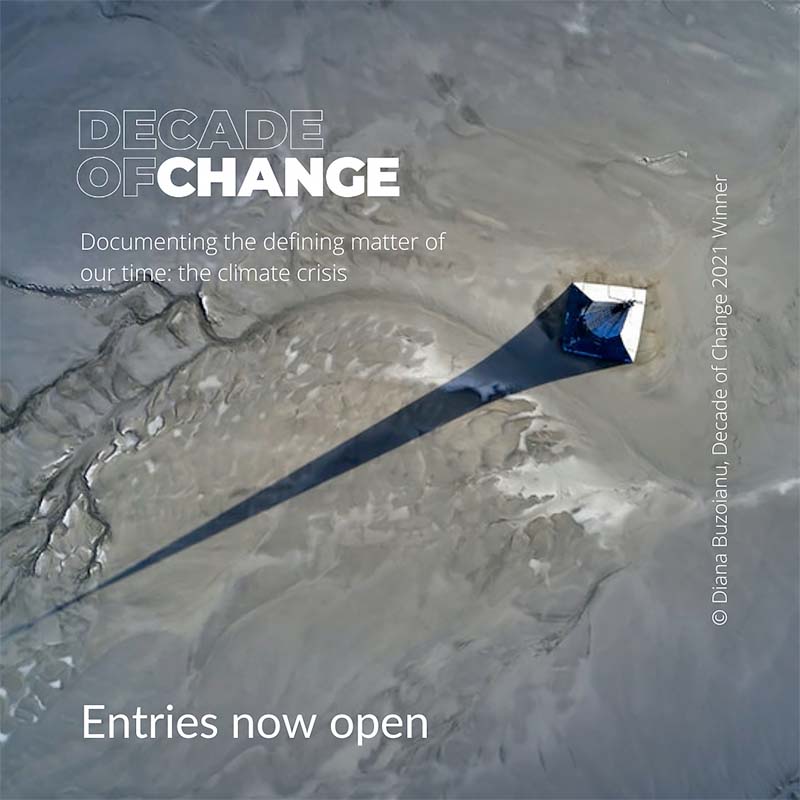 Deadline |
CLOSED
Theme |
Climate Change
Territory |
Worldwide
Eligibility |
Open to all
Entry Fees |
Become a 1854 Member
Prizes |
Exhibition

From 1854 and British Journal of Photography, Decade of Change is a global photography award and collaborative exhibition dedicated to the defining issue of our time: the climate.
Spanning humankind to wildlife and cityscapes to ecosystems, the award explores the many facets of the climate crisis: the strength and fragility of the natural world; the indirect impacts on communities and everyday people, and our global efforts to turn things around.

Prizes
Two bodies of work, 30 single images and one moving image will be exhibited as part of a major internationally-touring exhibition, with the full line-up of venues to be announced
Dedicated digital coverage of your work by BJP journalists (plus social promotion) to our global audience of 2+ million
Have your work reviewed by a panel of experts - not simply in photography, but across science, activism, NGOs and beyond

Decade of Change 2021 is split between three categories: the Series Category, the Single Image Category and the Moving Image category. Across all three, the brief is broad and wide-ranging, inviting work that both immediately relates to the climate crisis as well as subject matter that is more indirect.

Possible themes to consider include people and the anthropological causes/effects of the crisis; action and protest; urban life, and the ways in which cities and towns are implicated; the natural world and changing life underwater, on land and above air; questions of science, progress and innovation; possible futures, or something altogether more conceptual or abstract.